Germany, 2006, 15 min
Martin Gruber
30.01.2010 22:05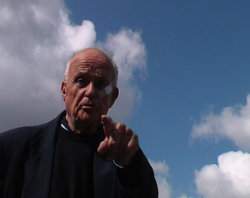 In the summer of 2001 the IWF in Göttingen hosted the conference »Origins of Visual Anthropology – Putting the Past Together«. Important representatives of the field came together to discuss the history of the subdiscipline. Three students were equally interested in their visions about »The Future of Visual Anthropology«. They conducted brief interviews concerning this question with filmmakers and scholars such as Jean Rouch, Ian Dunlop, Paul Henley, Karl Heider, Howard Morphy, Peter Crawford, Harald Prins and Jay Ruby.
»The Future of Visual Anthrolopogy« presents the common themes that were touched upon during these conversations by juxtaposing different perspectives. The film is a reflection on how people talk and think about the future, present and past of Visual Antrhropology in 2001.
Language of dialogues: English, French
Language of subtitles: English